Hair Transplant in Iran
Hair transplant is the latest craze not only for those who have lost their hair to untimely fall but even for them who want to alter their hairlines or acquire an attractive mane. [Approximate cost for hair transplant in Iran is 900$]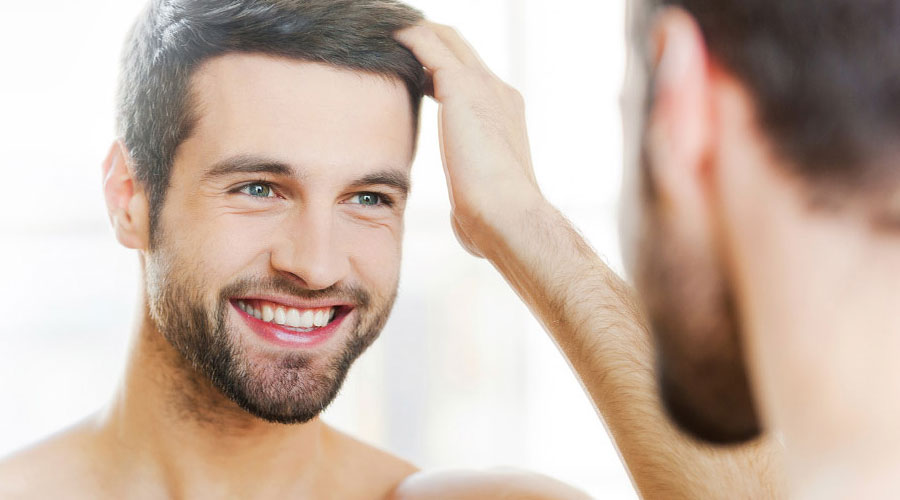 What is Hair Transplant?
A hair transplant is a procedure in which a dermatological surgeon moves hair to a bald area of the head. The surgeon usually moves hair from the back or side of the head to the front or top of the head. Hair transplants typically occur in a medical office under local anesthesia.
There are two types of hair transplant procedures:
Slit grafts contain 4 to 10 hairs per graft.
Micro-grafts contain one or two hairs per graft, depending on the amount of coverage needed
We understand that you are looking for good facility with modern equipment, Experienced doctors and affordable cost of treatment to have Hair transplant in Iran. For you, we have listed best Hair Transplanting Centers which are accredited by IPD in IRHTO (Iran health tourism institute).
Who Are Hair Transplant Candidate?
Receiving a hair transplant can improve your appearance and self-confidence. Good candidates for a hair transplant include:
men with male-pattern baldness
women with thinning hair
anyone who has lost some hair from a burn or scalp injury
Hair replacement isn't a good option for:
women with a wide-spread pattern of hair loss throughout the scalp
people who don't have enough "donor" hair sites from which to remove hair for transplant
people who form keloid scars (thick, fibrous scars) after injury or surgery
people whose hair loss is due to medication like chemotherapy
Younger Candidate for Hair Transplant
Younger men in their 20s may not be suitable candidate as their hair loss pattern may not yet be fully established. If hair transplant is carried out before someone's hair loss is fully established, an island of transplanted hair will appear at the front of the head as the hairline on the crown and surrounding hair continues to recede over time.
Many women who have pattern baldness are also suitable candidates. Roughly 20% of patients who are suitable candidate for hair transplant are women.
What Type of Hair Transplant Is the Best?
As is the case with most things, what is best for one person is not necessarily best for another. It is for this reason that identifying a single type of hair transplant as best is incredibly difficult, particularly since there are so many factors that should be considered in the decision-making process of any prospective patient. To properly evaluate each type of hair transplant and to wind up with the best possible result, patients should commit to conducting an honest assessment of their specific hair loss goals and should make a point to consult an expert before reaching any conclusions.
While making a choice regarding the best course of action for a hair transplant, prospective patients should consider the relative convenience of each procedure as well as any associated costs. A highly active patient with a modest amount of thinning hair, for example, may find it most convenient to simply opt for a single session of FUE, which involves a quicker recovery time but is also likely to involve a lengthier hair transplant session
A patient with more extensive hair loss, on the other hand, is more likely to opt for FUT, which makes it possible to achieve a greater degree of coverage in a single session but also involves a lengthier (though not by very much) recovery time when compared to FUE. Through consultation with our professional specialists in IRHTO, the best procedure can be discussed with the patient in order to ensure the best possible result while taking the patient's personal circumstances into account.
The Cost of a Complete Hair Transplant Treatment Varies According to Different Factors Like:
Hair Transplant Method & Technology. There are mainly two types of hair transplant treatments- FUT (Follicular Unit Transplantation) and FUE (Follicular Unit Extraction). FUT is way cheaper than FUE. Besides the hair transplant method, technology is another significant cost deciding factor. Clinics using the latest technological devices and equipment's charge a premium amount than those sticking to the age-old devices and technology.
Number of Grafts Required for the Transplantation. Three factors are involved in determining the number of grafts required for the transplantation, i.e. the area that needs to be covered with donor hair, the desired thickness and the volume of recipient hairs. Based on these parameters, surgeons decide the number of grafts. Obviously, more the number of grafts more is the cost.
Qualification & Expertise of the Surgeon. Hair transplant surgeons who are highly experienced and qualified will of course ask for a higher price. Those who are more popular and have candidates round the year, also claim a higher amount for consulting and treatment.
Quality & Standard of Hair Transplant Clinic. Hair transplant clinics that are well-equipped with state-of-the-art amenities and services are more expensive than those offering basic facilities. Quality, location and brand reputation of clinics are some other factors that determine the net cost.
Post-transplant Care. Depending on individual condition, most patients undergo post-surgery care, which means they have to make clinic visits on a regular basis. This automatically adds up to surplus charges. Post-transplant costs also include the maintenance sessions, as and when required or a second-time surgery (which happens rarely).
Hair Transplant Cost
900$
Features
No Hidden Charge
In the event of unexpected complications that result in staying more, for a period of two days in the normal ward and one day in the intensive care unit, you will not be charged any additional costs.
Complicated Situations
During the stay, if symptoms such as fever, nausea, vomiting, and pain lead to prolonged admission, additional costs will not be imposed on you.
Medical Visa
Obtaining visas for the package of health care treatment to patients and their companions will be free of charge.
Hair Transplant's Risks Include
The risk of hair transplantation includes the following side effects:
Bleeding. Although rare, persistent bleeding is a possible side effect of the hair transplantation procedure. While some bleeding is to be expected and can be stopped with simple pressure, persistent bleeding may require additional stitching.
Infection. Infection from a hair transplant is possible, though unlikely, affecting one in thousands of cases. Thankfully, this can be easily avoided with the use of antibiotics.
Temporary Thinning. This is a common side effect of a hair transplant. It is common for implanted hair to fall off shortly after the surgery. However, the hair will grow back. Falling of pre-existing hair can also take place after getting a hair transplant. The hair's fall, however, is not permanent and your hair will return in a couple of months.
Itching. Itching is a common side effect experienced by patients after getting a hair transplant. This side effect may sometimes become severe when not addressed properly. Itching mainly occurs due to the formation of scabs and it can be calmed with regular shampooing. However, one needs to consult a dermatologist or their cosmetic surgeon immediately when the problem escalates beyond tolerance. There are special moisturizing oils that help treat this issue.
Scarring. If you are prone to scarring, this is a side effect that you should be worried about. Scarring generally occurs in patients who are predisposed to the problem and is more likely to occur in individuals who opt for strip plantations. It is seen that some patients develop genetic predispositions towards extreme scarring. There is one in a thousand chance of a hair transplant surgery causing a ridging effect in people who're prone to keloid scarring.
Cysts. Cysts generally occur when the hair follicles damage your skin and push deep into the layers. They usually are pimple sized lumps that are mostly benign. However, one should not take cysts lightly and must consult a doctor without delay when affected by such a side effect. In most cases, the cysts disappear by themselves.
Hiccups. Hiccups are a common side-effect of hair transplant surgeries. 5 in 100 patients are affected by hiccups soon after the procedure. Although the cause for it is unknown, the hiccups can last from several hours to several days. This side-effect is seen in hair transplant patients more often than it is seen in scalp reduction patients.
Pain. Pain is a common side-effect of the hair transplant procedure. Although the pain is endurable in most cases, where the patients do without any form of medication to soothe it, those who seem to be more affected can use painkillers. The pain is temporary and will eventually die down once your scalp starts to heal.
Swelling. While swelling is rare, it can affect your forehead and the area surrounding your eyes. The swelling can last up to two days and in some cases (one in a hundred) it can cause a black eye to develop
Numbness. Numbness is inevitable after the procedure. It usually occurs in the donor area and can last for about 18 weeks. If it does not go away after 18 weeks, you should consult a doctor.
Hair Transplant Consultation
Hair transplant surgery is an individualized treatment. To make sure that every surgical option is available to you, find a doctor who has experience performing all types of replacement techniques-flaps and tissue expansion as well as transplants. Look elsewhere if your doctor tells you that he or she has perfected one technique that can "do it all."
In your initial consultation, your surgeon will evaluate your hair growth and loss, review your family history of hair loss and find out if you've had any previous hair transplant surgery. Your surgeon will also ask you about your lifestyle and discuss your expectations and goals for surgery.
Medical conditions that could cause problems during or after surgery, such as uncontrolled high blood pressure, blood-clotting problems or the tendency to form excessive scars, should also be discussed with your surgeon. Be sure to tell your surgeon if you smoke or are taking any drugs or medications, especially aspirin or other drugs that affect blood clotting.
If you decide to have hair transplant surgery, your surgeon will explain anesthesia, the type of facility where the surgery will be performed and the risks and cost involved. Don't hesitate to ask your doctor any questions.
Make sure you understand your surgeon's plan: which procedures will be used and how long each will take. Ask your doctor to give you an idea of what you will look like after the procedure or, if grafts are going to be used, after each stage of treatment.
How Do I Prepare for a Hair Transplant?
Your surgeon will give you specific instructions on how to prepare for surgery, including guidelines on eating and drinking, smoking and taking or avoiding certain vitamins and medications. Carefully following these instructions will help your surgery go more smoothly. If you smoke, it's especially important to stop at least a week or two before surgery; smoking inhibits blood flow to the skin and can interfere with healing.
You should arrange for someone to drive you home after your surgery. Plan to take it easy for a day or two after the procedure and arrange for assistance if you think you'll need it.
After Care
Precautions to observe after hair transplant
The night after hair transplant and the next 5 nights you are required to sleep on two pillows to keep your head elevated.
Take the pain killers provided in case you feel pain on the donor area.
Take the antibiotics as prescribed to protect against infection
The next morning after hair transplant, the bandage will be removed in the clinic and you will be fully instructed with the post-op care process.
For initial healing process shampooing/hair wash will be demonstrated.
On the second day after hair transplant, you are required to begin washing your hair in the morning or evening as demonstrated in the clinic.
You should avoid alcohol for three days after hair transplant and avoid smoking for two weeks as this adversely affects healing and graft survival.
For 3 months after hair transplant procedure, whenever you are in strong sunlight for over 30 minutes, cover your head with a cap or hat to protect it from the sun.
Most patients are able resume daily routine in one or two days after the procedure.
Limited exercise activities like walking can done in the first week. Avoid strenuous exercise for 2 weeks after hair transplant surgery.