IRHTO Medical Travel Stages
IRHTO offers a variety of affordable medical tourism packages, the Process Stages consist of:
Stage 1: Request a Quote
We will ask you for personal and medical information regarding the procedure that you want to perform. With no commitment, you will receive a FREE and personalized quote for the full package.
We will follow you up immediately to ensure we understand your requirements and see if we could address any initial questions you may have.
Stage 2: Travel Documents
All participants must be in possession of a valid passport during time of travel.  Depending on length of visit, a visa may be required for some or all of the countries visited. Please check your visa requirement at time of booking. IRHTO will provide visa information when applicable.
Based on mutual agreement within the framework of international rules and regulations, citizens of some countries are exempt from applying for a visa to enter Iran. They include the citizens of the Republic of Azerbaijan, Bolivia, Turkey, Syria, Lebanon, Georgia, Armenia, Venezuela, Egypt and Malaysia.
Last November, Iran started issuing electronic visas – without any entry or exit stamps – for those traveling to the country, in a bid to facilitate tourist inflow and to cope with sanctions recently reimposed by the U.S.
Stage 3: Travel Preparation
Once approved, we will begin to prepare your travel journey. Medical history and personal information are required at this stage, depending on the procedure, photos can be requested. The data depends on the physician and the procedure.
Stage 4: At destination
Upon arrival, a member of our staff will be waiting at the airport to welcome, assist and transport you to the Hotel. Our staff will escort you to the hospital for pre-operative consultations (checkup) and the first personal meeting with the doctor and medical staff. All participants will be required to make a cash payment in order to confirm all bookings.  Once you arrive at the hotel, a 20% deposit of the total procedure price will be required to reserve booking. The rest of total amount will be required when you arrive at the hospital.
Stage 5: Operation Day
After your surgery or cosmetic procedure is performed, and with Doctor's authorization, you will be taken back to the hotel for resting. Given with full instructions of the performed procedure for the recovery stage.
At this stage, if you wish and feeling right, you can enjoy tourist attractions, or just relax and unwind for the rest of your stay.
Stage 6: Final phase
The process ends with the post-operative visit to the doctor's office, where he/she will evaluate your full recovery, discharge you and provide you with all medical examinations, records, and instructions related, in case you need a medical history report back home. A member of our staff will escort you back to the airport, and we will be in contact you to follow up your proper and successful recovery.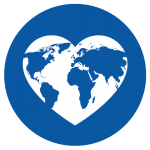 Medical Visa
Visa for foreign citizens who wish to travel to Iran for medical purposes and have already received an approval letter from one of the authorized medical centers.
Who can apply
Patients with physical illnesses
Documents needed
Approval letter from one of the authorized medical centers
Visa application
Booking Hotel
Having a limited budget does not mean you will end up staying in a cheap, dirty hotel! In fact, we have many discount options available for tourists on a budget (including 3, 4- and 5-star hotels).
You are not surprised by any hidden fees when you check out since extra fees (where necessary based on your condition) would be explained before you plan your trip.
Coordinating Medical Process
medical process coordination in the primary care practice involves deliberately organizing patient care activities and sharing information among all of the participants concerned with a patient's care to achieve safer and more effective care.
The main goal of care coordination is to meet patients' needs and preferences in the delivery of high-quality, high-value health care. This means that the patient's needs and preferences are known and communicated at the right time to the right people, and your medical information is used to guide the delivery of safe, appropriate, and effective care.
Arrange Tour Services
Pick up service from airport– Pick up service from hotel – Vacation service