Rhinoplasty in Iran (nose job in Iran)
Rhinoplasty, sometimes referred to as "nose job" or "nose reshaping" by patients enhances facial harmony and the proportions of your nose. It can also correct impaired breathing caused by structural defects of the nose. [Approximate cost for Rhinoplasty in Iran is 1480$]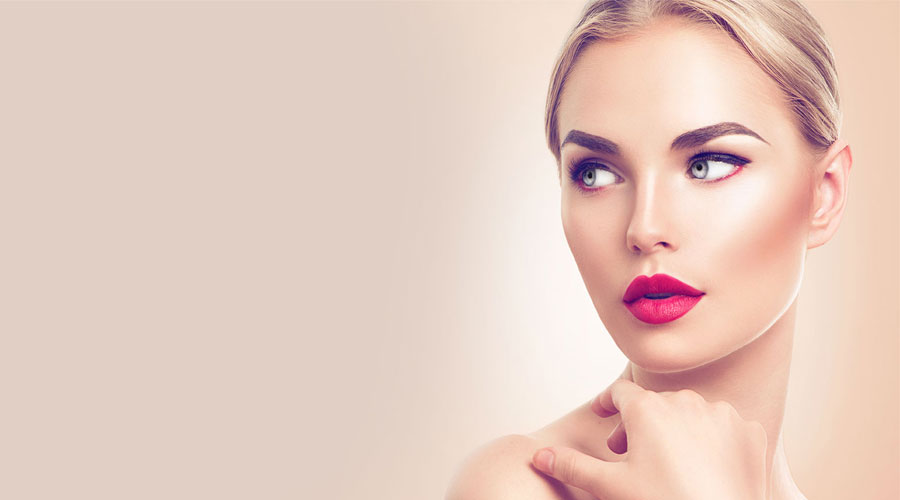 What Is Rhinoplasty?
Cosmetic nose surgery (nose job) is a procedure to straighten, reshape, or open nose passages. Because nose is a central feature of the face, many patients wish to improve their appearance by changing the shape or size of their nose.
We understand that you are looking for good facility with modern equipment, experienced doctors and affordable cost of treatment to have rhinoplasty surgery in Iran. For you, we have listed best hospitals which are accredited by IPD in IRHTO (Iran Health Tourism Organizer).
What Surgical Rhinoplasty Can Treat?
Nose size in relation to facial balance
Nose width at the bridge or in the size and position of the nostrils
Nose profile with visible humps or depressions on the bridge
Nasal tip that is enlarged or bulbous, drooping, upturned or hooked
Nostrils that are large, wide or upturned
Nasal asymmetry
Who Are Ideal Candidates for Nose Reshaping?
People choose rhinoplasty for many reasons. For some, their nose has been damaged in some way – broken while playing a high impact sport, for example – and their breathing may be restricted. Others have always been unhappy about the way their nose looks and this has affected their confidence. They have realized that this is a relatively straightforward procedure and have reached a point in life where they've decided to do something about it.
Have a nose that he or she feels is too large or too small in comparison with other facial features
Have a bump on the bridge of the nose
Have a wide nose
Have a nasal tip that droops, protrudes, or is enlarged
Have a bulbous tip
Have nostrils that are excessively flared or pinched
Have a nose that is crooked or off-center
Have been injured so that the nose is asymmetrical
Have problems breathing due to irregularities with internal nose structure .e. a deviated septum or related problems
Specific Goals
Narrow the bridge of their noses
Widen or narrow their nostrils
Straighten their crooked noses
Reshape the tip of their noses
Alter the angle between their noses and upper lips
Costs for physician
Costs for anesthesiologist
Costs for operation room
Costs for laboratory
Costs for medicine and equipment

Costs for residence in ward
Costs for patient's companions
Costs for meals(breakfast, lunch, and dinner) for patient and one of his companions
Costs for transfer from hospital to patient's residence place
Costs for nursing services
Rhinoplasty Cost
1480$
Anesthesia risks
Infection
Poor wound healing
Change in skin sensation (numbness or pain)
Nasal septal perforation (a hole in the nasal septum) is rare. Additional surgical treatment may be necessary to repair the septum but it may be impossible to correct this complication
Breathing problems
Unsatisfactory nasal appearance
Skin discoloration and swelling
Possibility of revision surgery
In the weeks prior to surgery, it is important to prepare your body for the changes that will take place. Doing everything you can to stay healthy prior to surgery will go a long way toward enabling a speedy recovery.
In preparing for rhinoplasty surgery, you may be asked to:
Avoid Aspirin and other blood-thinning medications
Avoid Alcohol
Quit Smoking
Begin taking vitamins C, E and iron. These supplements promote healing
Notify your surgeon of any illnesses, even minor ones
Fill prescriptions for antibiotics, sleeping aids, and pain medications
Stock up on "soft" foods
During your rhinoplasty recovery, a splint and/or packing may be placed inside your nose and a splint or bandages placed on the outside to support and protect the new structures during initial healing.
While initial swelling subsides within a few weeks, it may take up to a year for your new nasal contour to fully refine. During this time, you may notice gradual changes in the appearance of your nose as it refines to a more permanent outcome.
Swelling may come and go and worsen in the morning during the first year following your rhinoplasty surgery.
Planning for Post-Surgery
Your surgeon will provide you with specific instructions and information about the surgery. Some final steps you should take include:
If possible, arrange for a caretaker for the first 48 hours following surgery
Arrange for reliable transportation
Plan for at least two weeks away from your job
Assemble supplies for cold compresses to minimize swelling
Do any strenuous and important chores prior to surgery
You Will be Given Specific Instructions That May Include:
In addition to preparing for the day of surgery, it is important to plan post-operative care and take any necessary steps to make life after surgery as comfortable as possible. These steps will increase your comfort and allow for a fast recovery.
How to care for the surgical site
Medications to apply or take orally to aid healing and reduce the potential for infection
Specific concerns to look for at the surgical site or in your general health
When to follow up with your plastic surgeon
Be Sure to Ask Your Rhinoplasty Surgeon Specific Questions about What You Can Expect During Your Individual Recovery Period:
What medication will I be given or prescribed after surgery?
When will stitches removed?
When can I resume normal activity and exercise?
When should I return for follow-up care?