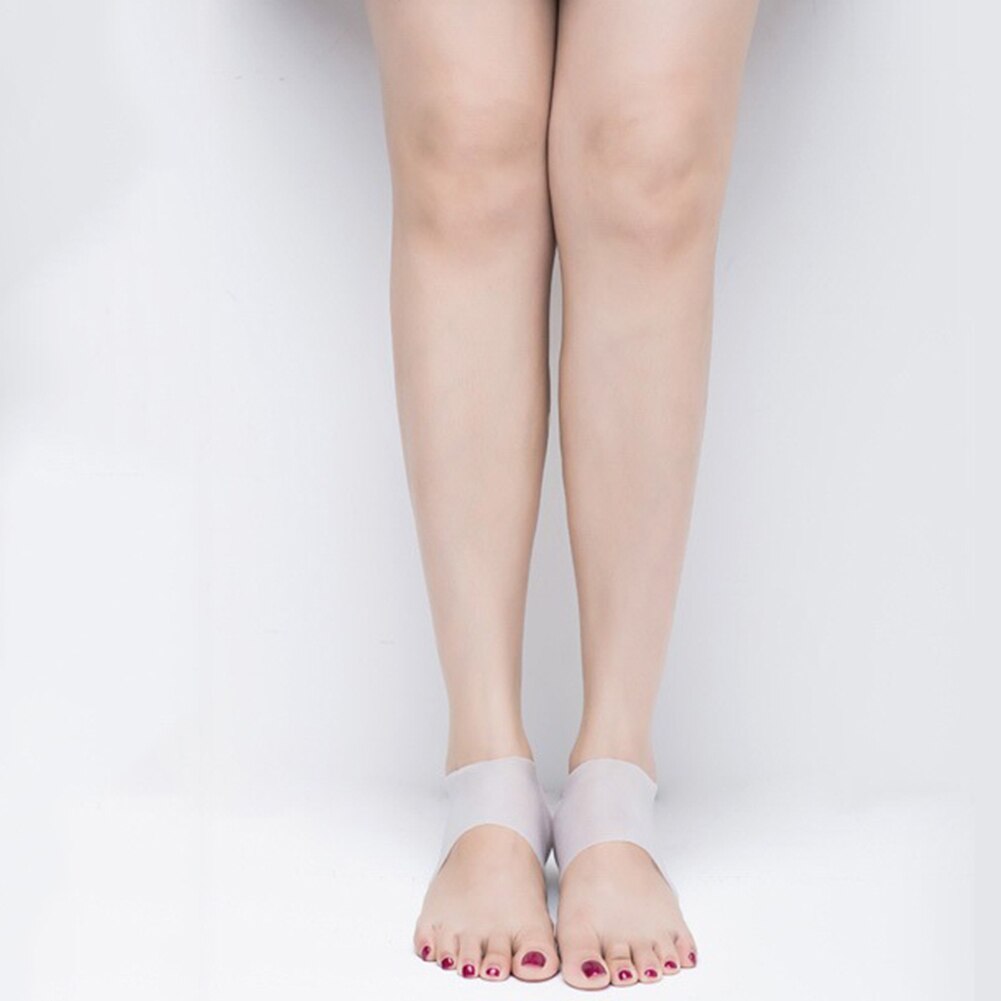 A guide to Lengthening surgery
The amount of Lengthening (cm)
The length of time the external fixator device is on the foot (Month)
The length of time the fiberglass is placed (Month)
normal walking pace after fiberglass removal (Month)
6
2.5 – 3
2.5
3
7
3 – 3.5
3
4
8
3.5 – 4
4
5
9
4.5 – 5
4.5
6
10
5.5 – 6
6
7
12

(Simultaneous femoral and tibial lengthening)

2.5 – 3
(Just tibial)3
7

Keep in mind that these numbers are true if there is adequate nutrition, adequate exercise, regular physiotherapy, and ages between 6 and 8 kg and a weight of 1–3 kg, and alcohol and no smoking.
Leg Lengthening Surgery, generally, is a very serious matter, and when a patient decides that they want undergo a cosmetic surgery – the need for detailed information becomes even more crucial, from the very start; the patients' needs to completely understand the whole process. Especially, how the surgical process would take place and what will happen pre-surgery, during the surgery and post-surgical recovery. As Limb Lengthening Surgeries are becoming popular and much more common than the last few decades; the methodologies and surgical techniques are constantly being updated and revised to meet with new innovative developments; providing better height gains and patient comfort.
Normally, any surgical procedure is a very serious matter and all surgeries do carry risks. Although, most patients, usually who undertake cosmetic limb lengthening surgery, undergo without any complications; even thought, limb lengthening surgery is overall considered as a riskier surgery. As, the risk of infection with external fixator systems is always present and without proper hygiene and care of the fixator, complications arising from infections can become a problem. Furthermore, it is highly advisable that such Limb Lengthening surgical procedure, always be carried out by experienced doctor, hospitals and proper post-operative care is always necessary. Most importantly, it is always advisable that you opt for the best surgical teams, especially doctor who have had a vast array of surgical experience.
It must be borne in mind, cosmetic limb lengthening surgeries are one of the most expensive cosmetic surgical procedures, currently; hence surgery costs are not most commonly affordable for everyone whose lives are affected by limited stature. Furthermore, medical practitioners, performing such cosmetic surgical procedures in the USA and European countries are generally very expensive as most cosmetic surgeries are almost never covered by medical insurance and private medical care, is generally very expensive in the western world. Hence in this blog, we will try to give you a comparative analysis between the different doctors and their leg lengthening surgical methodologies they practice, in different countries, with their relative costs; so, you can choose the best possible lengthening surgery within your budget.
However, before having a glimpse at the limb lengthening procedures available worldwide; we would like you to consider taking a glance at our Doctor, Medical teams, the Methodologies that we practice and the relative costs.
Limb Lengthening Packages: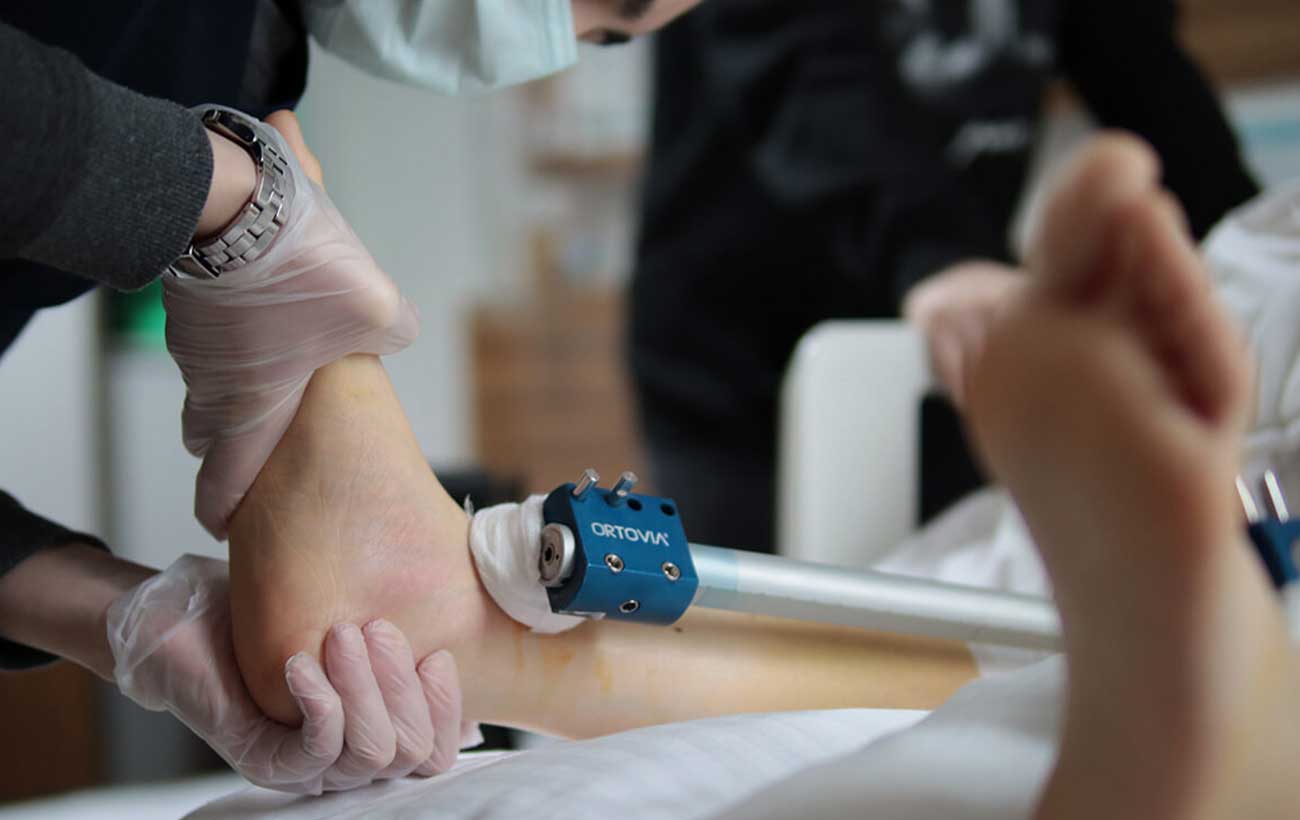 Lengthening Over Nails (LON)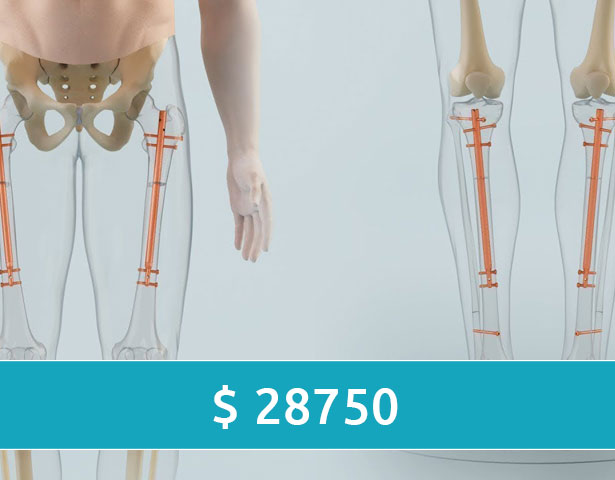 Bilateral Leg Lengthening