Dentistry – Dental Implant in Iran (Implant in Iran)
dental implants have been a major change enhancing the overall lifestyle of millions today. Lifestyle because your good oral health has a great contribution in building up your personality and confidence. [approximate cost for dental implant in Iran is 500$]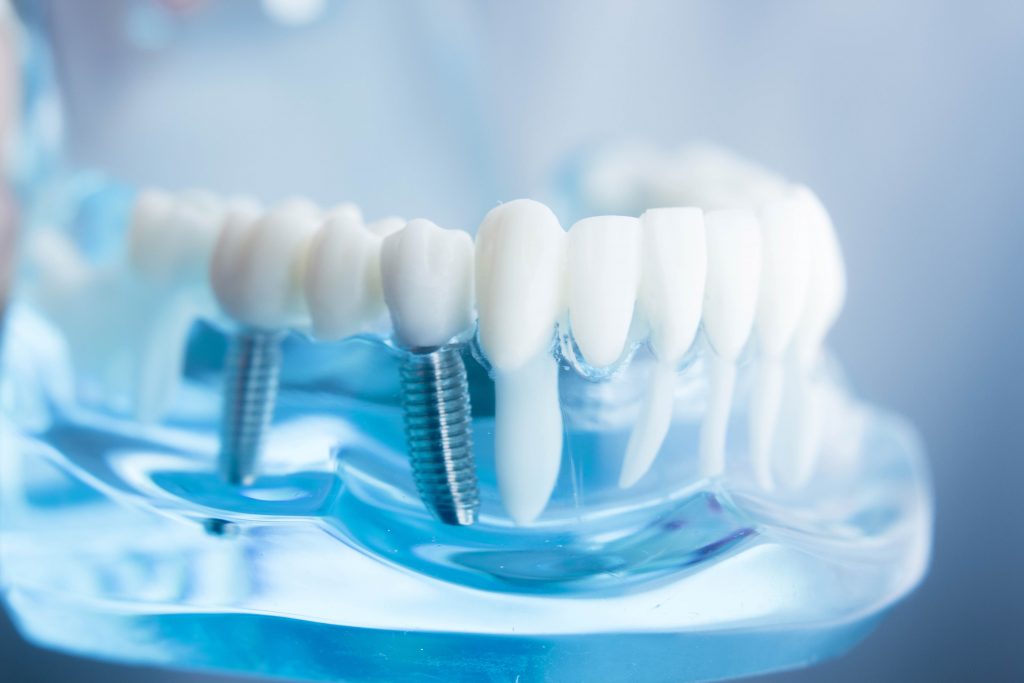 What is Dental Implant?
A dental implant is an artificial tooth root that is placed into your jaw to hold a replacement tooth or bridge. Dental implants may be an option for people who have lost a tooth or teeth due to periodontal disease, an injury, or some other reason.
We understand how a decayed, broken or missing tooth is embarrassing for you. But with various advanced dental treatments and their ease of accessibility, you can now improve the aesthetics of your face as well as oral health. If you are looking for good facility with modern equipment, Experienced doctors and affordable cost of treatment to have dental Implant in Iran, we have listed best dental care centers which are accredited by IPD in IRHTO (Iran health tourism institute).
Who Are Dental Implant Candidates?
Ideally, a patient who is considering dental implant surgery will:
Have sufficiently dense bone tissue in the jaw
Be free from periodontal disease
Have good oral and overall health
What Are the Advantages of Dental Implants?
There are many advantages to dental implants, including:
Improved appearance. Dental implants look and feel like your own teeth. And because they are designed to fuse with bone, they become permanent.
Improved speech. With poor-fitting dentures, the teeth can slip within the mouth causing you to mumble or slur your words. Dental implants allow you to speak without the worry that teeth might slip.
Improved comfort. Because they become part of you, implants eliminate the discomfort of removable dentures.
Easier eating. Sliding dentures can make chewing difficult. Dental implants function like your own teeth, allowing you to eat your favorite foods with confidence and without pain.
Improved self-esteem. Dental implants can give you back your smile and help you feel better about yourself.
Improved oral health. Dental implants don't require reducing other teeth, as a tooth-supported bridge does. Because nearby teeth are not altered to support the implant, more of your own teeth are left intact, improving long-term oral health. Individual implants also allow easier access between teeth, improving oral hygiene.
Durability. Implants are very durable and will last many years. With good care, many implants last a lifetime.
Convenience. Removable dentures are just that; removable. Dental implants eliminate the embarrassing inconvenience of removing dentures, as well as the need for messy adhesives to keep them in place.
Endosteal (in the bone)
This is the most commonly used type of implant. The various types include screws, cylinders or blades surgically placed into the jawbone. Each implant holds one or more prosthetic teeth. This type of implant is generally used as an alternative for patients with bridges or removable dentures.
Subperiosteal (on the bone)
These are placed on top of the jaw with the metal framework's posts protruding through the gum to hold the prosthesis. These types of implants are used for patients who are unable to wear conventional dentures and who have minimal bone height.