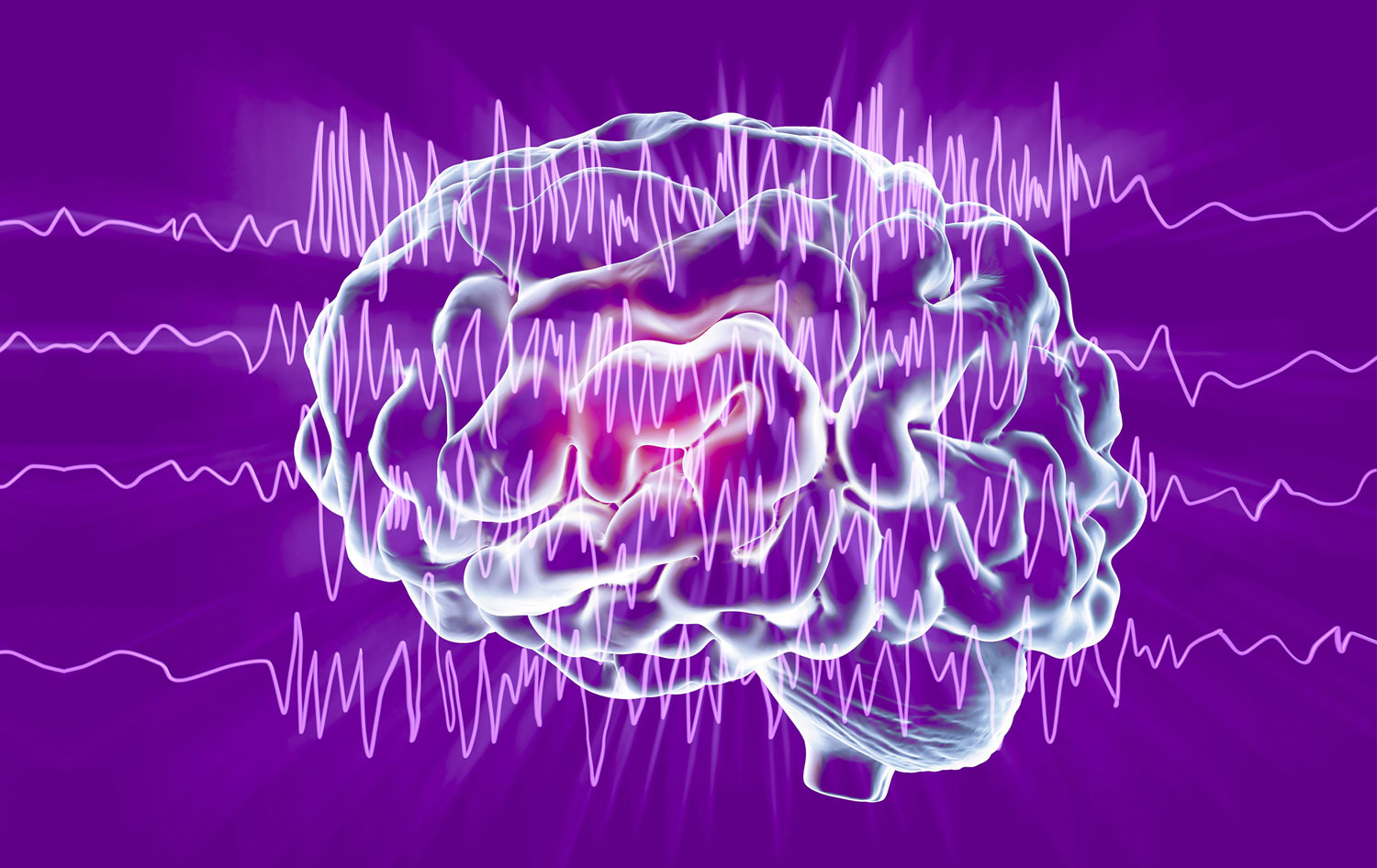 Epilepsy
Epilepsy is a disorder of the brain characterized by repeated seizures. A seizure is usually defined as a sudden alteration of behavior due to a temporary change in the electrical functioning of the brain. Normally, the brain continuously generates tiny electrical impulses in an orderly pattern. These impulses travel along neurons — the network of nerve cells in the brain — and throughout the whole body via chemical messengers called neurotransmitters.
In epilepsy the brain's electrical rhythms have a tendency to become imbalanced, resulting in recurrent seizures. In patients with seizures, the normal electrical pattern is disrupted by sudden and synchronized bursts of electrical energy that may briefly affect their consciousness, movements or sensations.
Epilepsy is usually diagnosed after a person has had at least two seizures that were not caused by some known medical condition, such as alcohol withdrawal or extremely low blood sugar.
If seizures arise from a specific area of the brain, then the initial symptoms of the seizure often reflect the functions of that area. The right half of the brain controls the left side of the body, and the left half of the brain controls the right side of the body. For example, if a seizure starts from the right side of the brain in the area that controls movement in the thumb, then the seizure may begin with jerking of the left thumb or hand.
Treatment

Epilepsy may be treated with antiepileptic medications (AEDs), diet therapy and surgery. Medications are the initial treatment choice for almost all patients with multiple seizures. Some patients who only have a single seizure and whose tests do not indicate a high likelihood of seizure recurrence may not need medications. The medications treat the symptoms of epilepsy (the seizures), rather than curing the underlying condition. They are highly effective and completely control seizures in the majority (approximately 70%) of patients. The drugs prevent seizures from starting by reducing the tendency of brain cells to send excessive and confused electrical signals.
Surgical Procedures. Surgery for the treatment of epilepsy involves resection, disconnection, stereotactic radiosurgery or implantation of neuromodulation devices. Within these categories, there are multiple options depending on the clinical scenario.