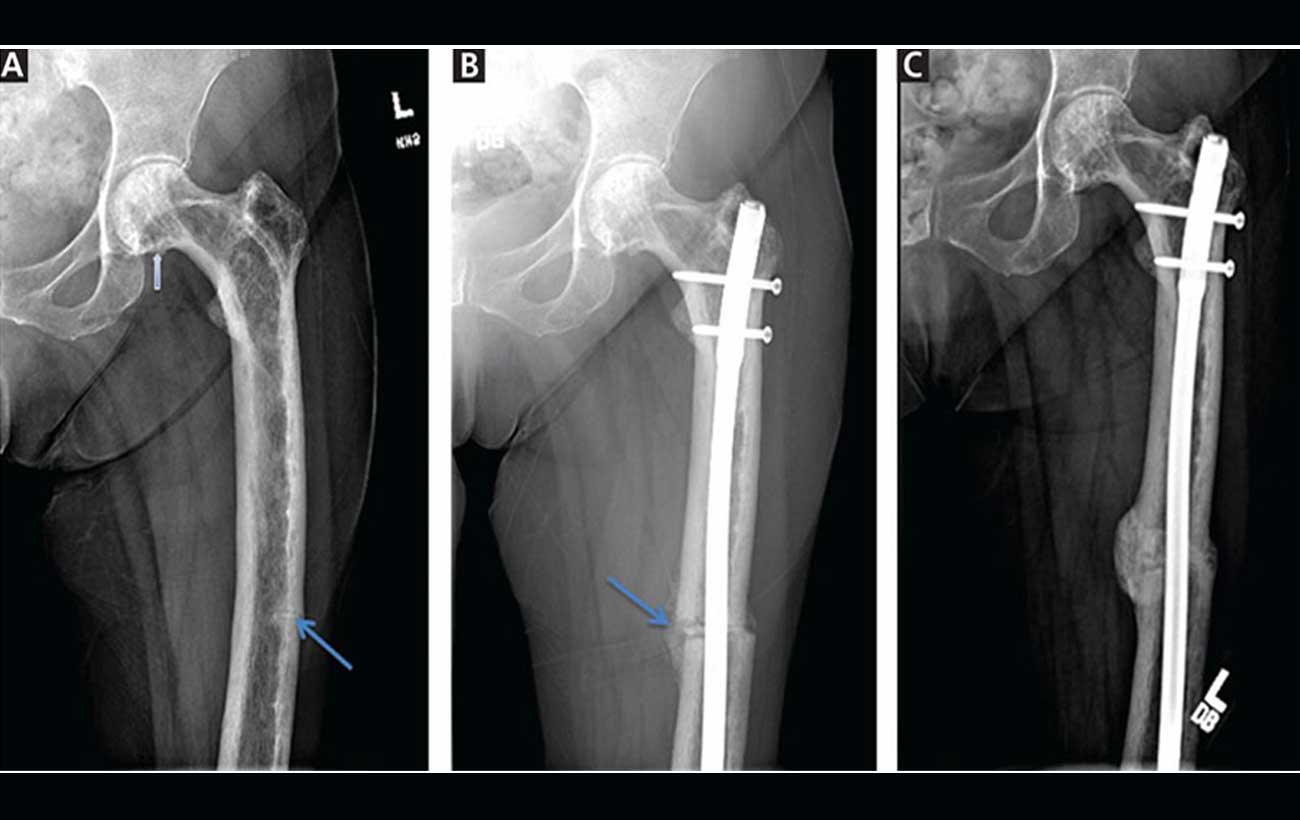 Paget Disease of the Bone
Paget disease of the bone is a chronic bone disorder. It causes bones to become enlarged and deformed. Bone may become dense, but fragile, because of excessive breakdown and deformation of bone. The disease is the most common bone disorder after osteoporosis in adults older than age 50.
Risk Factors

The exact cause of Paget disease of the bone is unknown. It may be due to a slow viral infection of bone. Genetics may also play a significant role.
Treatments

Treatment will depend on your symptoms, age, and general health. It will also depend on how severe the condition is.
Treatment may include:
Physical therapy to help muscle strength
Medicines called bisphosphonates to slow abnormal bone resorption
Medicines to manage pain
Surgery to cut, realign, or replace affected bone