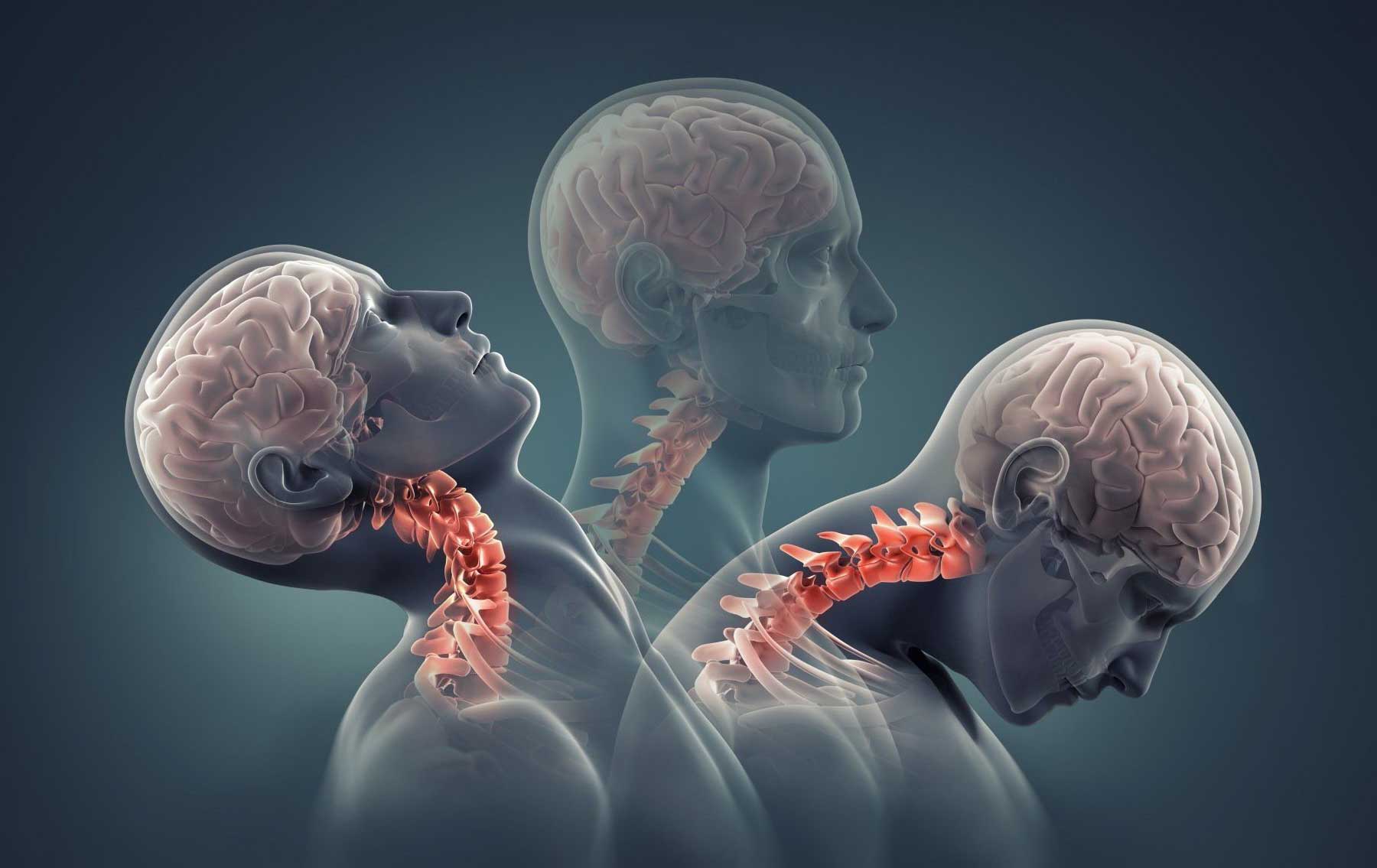 Concussion
A concussion is an injury to the brain that results in temporary loss of normal brain function. It usually is caused by a blow to the head. In many cases, there are no external signs of head trauma. Many people assume that concussions involve a loss of consciousness, but that is not true. In many cases, a person with a concussion never loses consciousness.
The formal medical definition of concussion is a clinical syndrome characterized by immediate and transient alteration in brain function, including alteration of mental status and level of consciousness, resulting from mechanical force or trauma.
People with concussions often cannot remember what happened immediately before or after the injury and may act confused. A concussion can affect memory, judgment, reflexes, speech, balance and muscle coordination. Paramedics and athletic trainers who suspect a person has suffered a concussion may ask the injured person if they know their name, what month/year it is and where they are.
Even mild concussions should not be taken lightly. Neurosurgeons and other brain-injury experts emphasize that although some concussions are less serious than others, there is no such thing as a "minor concussion." In most cases, a single concussion should not cause permanent damage. A second concussion soon after the first one does not have to be very strong for its effects to be permanently disabling or deadly.

Concussions and Head Injuries

The skull protects the brain against penetrating trauma, but does not absorb all the impact of a violent force. The brain is cushioned inside the skull by the surrounding cerebrospinal fluid. Despite this, an abrupt blow to the head, or even a rapid deceleration, can cause the brain to contact the inner side of the skull. There is a potential for tearing of blood vessels, pulling of nerve fibers and bruising of the brain substance.
Sometimes the blow can result in microscopic damage to the brain cells without obvious structural damage visible on a CT scan. In severe cases, the brain tissue can begin to swell. Since the brain cannot escape the rigid confines of the skull, severe swelling can compress the brain and its blood vessels, limiting the flow of blood. Without adequate blood flow, the brain does not receive the necessary flow of oxygen and glucose. A stroke can occur. Brain swelling after a concussion has the potential to amplify the severity of the injury.
A blow to the head can cause a more serious initial injury to the brain. A contusion is a bruise of the brain tissue involving bleeding and swelling in the brain. A skull fracture occurs when the bone of the skull breaks. A skull fracture by itself may not necessarily be a serious injury. Sometimes, however, the broken skull bones cause bleeding or other damage by cutting into the brain or its coverings.
A hematoma is a blood clot that collects in or around the brain. If active bleeding persists, hematomas can rapidly enlarge. Like brain swelling, the increasing pressure within the rigid confines of the skull (due to an enlarging blood clot) can cause serious neurological problems, and can even be life-threatening. Some hematomas are surgical emergencies. Hematomas that are small can sometimes go undetected initially, but may cause symptoms and require treatment several days or weeks later.
The warning signs of a serious brain injury are the following:
Pain: Constant or recurring headache
Motor dysfunction: Inability to control or coordinate motor functions or disturbance to balance
Sensory: Changes in ability to hear, taste or see; dizziness; hypersensitivity to light or sound
Cognitive: Shortened attention span; easily distracted; overstimulated by environment; difficulty staying focused on a task, following directions or understanding information; feeling of disorientation, confusion and other neuropsychological deficiencies.
Speech: Difficulty finding the "right" word; difficulty expressing words or thoughts; dysarthric speech.
Seek immediate medical attention if any of these warning signs occur.
Treatment [h4]
The standard treatment for concussion is rest. For headaches, acetaminophen (Tylenol) can be taken. Post-concussive headaches often are resistant to stronger narcotic-based medications.