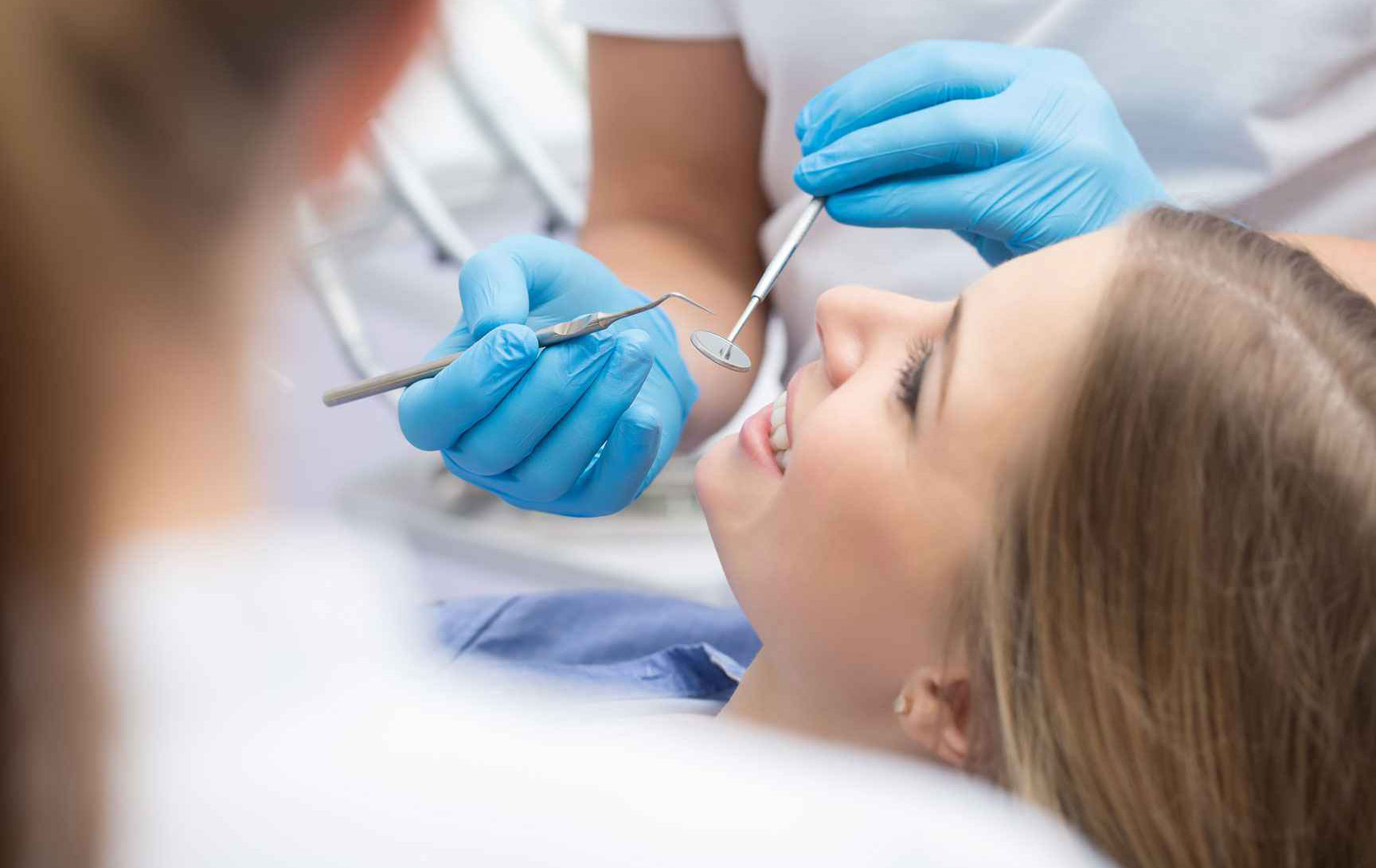 General Dentistry
General dentistry refers to the routine care and evaluation of the oral health of an individual. General dentists practice routine care, as well as consult and manage specialized dentistry, including restorative and cosmetic work.
Comprehensive examinations evaluate the overall oral health of our patients. Your general dentist will examine the health of teeth, gums and check for oral cancers.
Routine cleanings maintain your oral health and remove any plaque or unwanted substances.
Periodontal treatment manages periodontal (gum) disease. Usually we treat without surgery instead using scaling and root planing – cleaning away tartar to prevent further erosion of the gums and to encourage the natural reattachment of the gum to the tooth. In some patients, periodontal surgery is required.
Dental cavity restoration is performed when there is tooth decay. Decay occurs when bacteria in the mouth produces acid that erodes tooth enamel, the protective hard covering of the tooth.
Tooth colored (resin) fillings fill in dental cavities. We match the material to the patient's teeth for best cosmetic results.
Dental crowns and dental bridges restore teeth damaged by trauma or cavities. Dental crowns protect teeth that have had root canals or significant structural loss. Dental bridges replace teeth that have been lost due to disease or trauma. Learn more about crowns, bridges and other cast restorations.
Dentures -both partial and complete – replace missing teeth and are custom-made to fit your mouth. Learn more about dentures.
Pre-surgical evaluations are performed for patients with underlying medical conditions who may need clearance from their dentist to have surgery because of mouth or teeth conditions. Learn more about Preparing for a Pre-Surgical Dental Evaluation.
Your general dentist will also give you referrals to other dental specialists for specialized dental care like endodontics, orthodontics, prosthodontics, periodontics, and oral surgery.