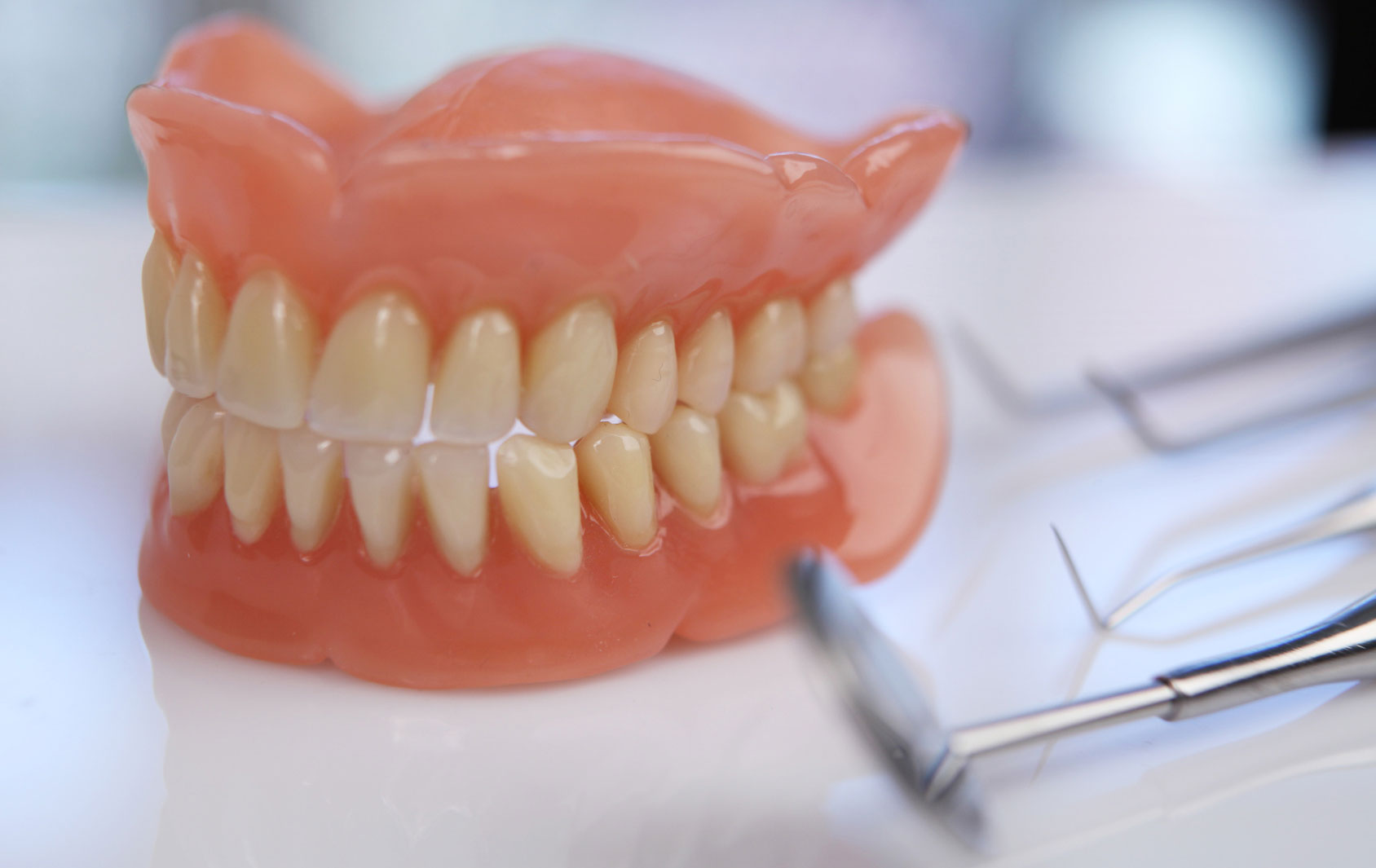 Dentures
Dentures are removable appliances used to replace missing teeth. They come in two types:
Complete, which are used when all the teeth are missing
Partial, which are used when only one or some teeth are missing
Immediate dentures are placed the same day that your teeth are removed.
21st Century Dentures

Our team of dentists has the materials and expertise that can make dentures look better than ever before. In fact, dentures can look better than your natural teeth. With the addition of two implants in your lower jaw, we can anchor your lower denture so you have much better chewing efficiency and the denture stays in place without "floating".
Removing Teeth

Our dentists do not advocate removal of healthy natural teeth, but if you have or need dentures, we can make new dentures a much more pleasant experience than in the past. In addition to dentures, our prosthodontist can talk to you about several reconstructive options for your missing teeth, including:
Dental Implants
Crowns, bridges and other Cast Restorations
Complex Dental Restorations