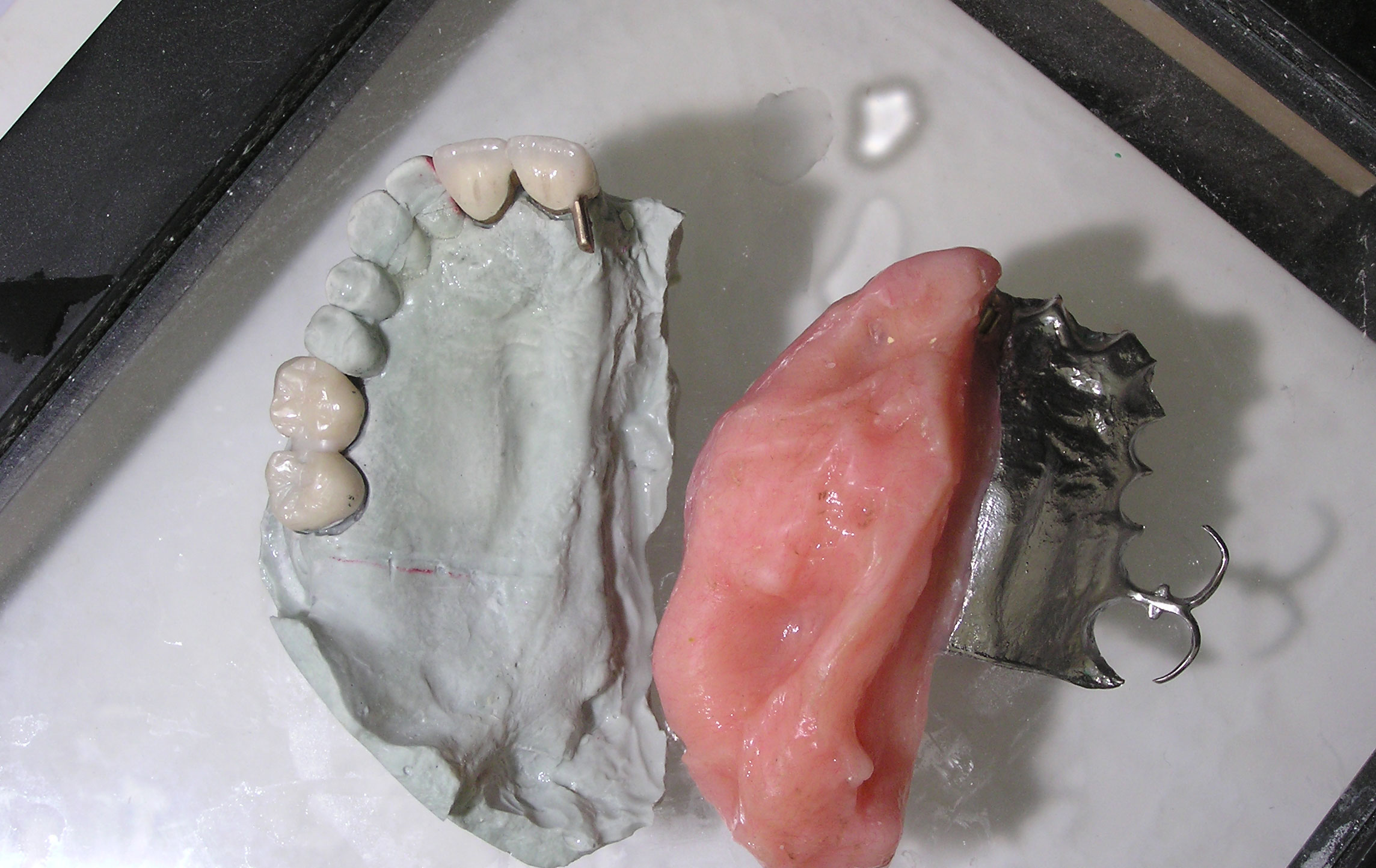 Maxillofacial Prosthetics
Maxillofacial prosthetics refers to dental reconstruction done after any treatments for illness, trauma or birth defects. Maxillofacial prosthetics help patients with:
Cancer
Cleft palate
Deformity
Trauma
The goal of maxillofacial prosthetics is return to form and function after any of these events. We use bone grafts, dentures and dental implants to treat patients.
Dental Oncology

Oral pathology is a branch of dentistry concerned with oral cancer and other pathologies. We consult with patients who are concerned about suspicious oral lesions. We read slides from biopsies and report on results from tissue biopsies. An oral pathologist works closely with our staff.
During cancer treatment, you may see a prosthodontist who can make interim prostheses for you. He or she can also help plan the bite reconstruction when cancer treatments are finished.
Pre-Screening for Cancer Treatment
We also recommend head and neck cancer patients be screened before radiation treatment to determine the health of their jaws. In this way, we can recommend precautions to take when radiating the jawbones, so patients do not develop osteonecrosis.