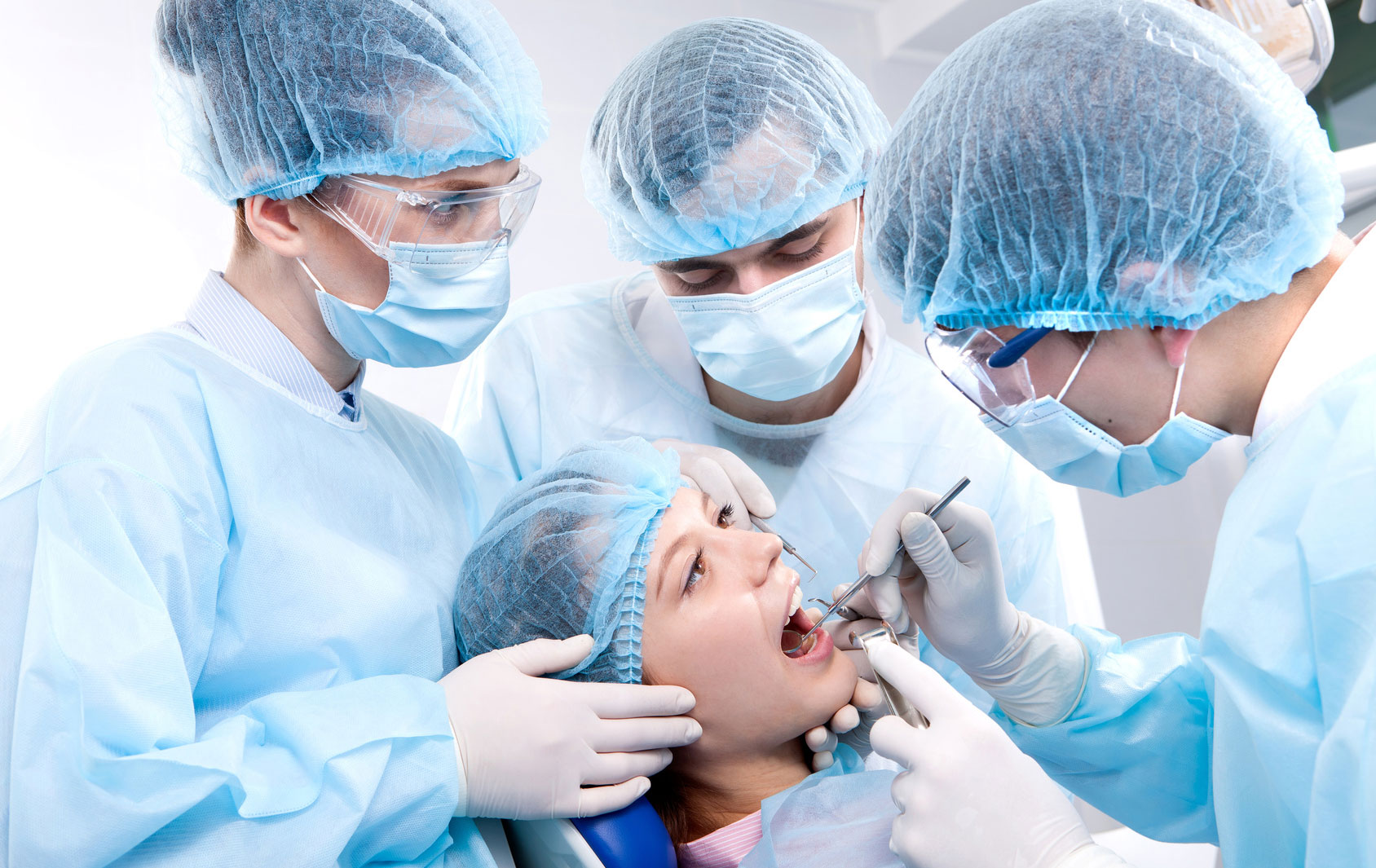 Oral Surgery
Oral surgeons are responsible for performing routine to complex surgery on the mouth, including the palate, maxillary sinuses, jaw and lower face. The oral surgeons at IRHTO have extensive experiencing conducting complicated reconstructive procedures on patients who have experienced trauma or disease. They also are responsible for: tooth extractions, and oral cancer screening and biopsies.
Tooth Extractions
While your dentists and specialized dental providers, like endodontists, will do everything possible to preserve a natural tooth, sometimes the tooth is damaged beyond repair. The root must be extracted, or pulled. There are many restorative options after the tooth is extracted, including dentures, dental implants and crown, bridges and other cast restorations.
Having a tooth Pulled
Your oral surgeon will discuss the entire procedure with you and explain how to care for your mouth after the extraction.
Your oral surgeon will numb the area with a local anesthetic.
Your oral surgeon will extract the entire tooth, including the root. He or she will pack the socket with gauze and ask you to bite down hard for at least 30 minutes, to allow the bleeding to stop.
In some cases, bone-grafting material will be placed in the extraction socket.
The entire procedure usually takes about one hour.
Oral Cancer Screening
Part of any thorough general dentist exam is checking your mouth for signs of oral cancer.
Your dentist will gently use a piece of gauze to pull your tongue to each side, and examine the top and bottom and sides of your tongue for any signs or oral cancer
He or she will also look at the inner cheeks, tonsillar area, below the tongue, and at the roof of the mouth for signs of oral cancer.
If one of our dentists suspects a lesion may be oral cancer, he or she will recommend you see an oral surgeon to have the lesion biopsied and removed. Sometimes the oral surgeon will elect to remove only part of the lesion to examine it for signs of cancer.
If the lesion is cancerous, your oral surgeon and general dentist will refer you to an oncologist (a doctor who specializes in the treatment of cancer).