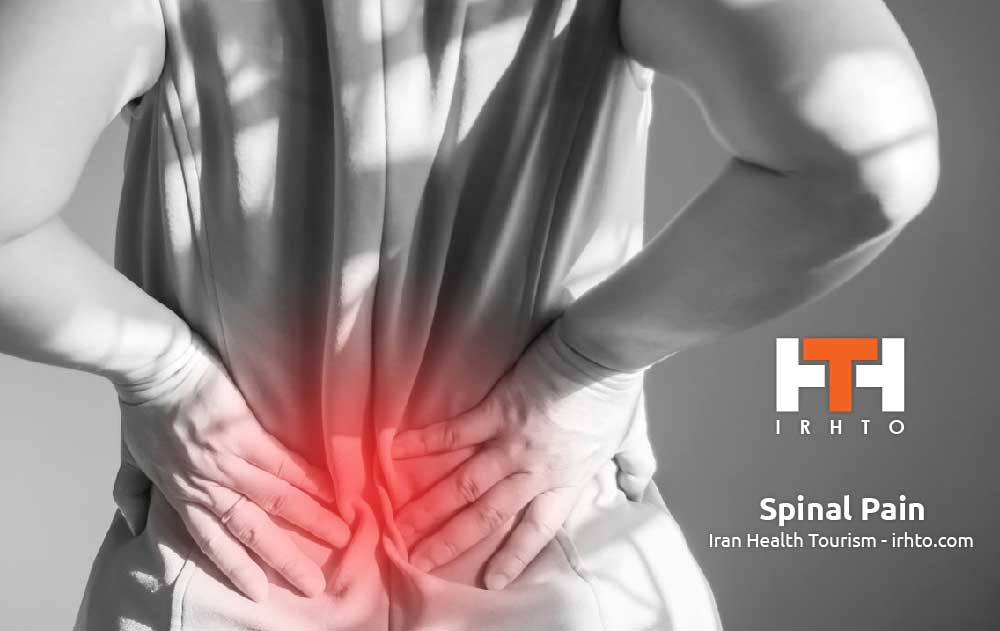 Spinal pain in the lumbar region (lower back) and cervical region (neck) are highly prevalent and are often the causes for many lost work days. Lumbar muscle strains and sprains are the most common causes of low back pain. The thoracic spine can also be a site of spinal pain, but because it is much more rigid, the thoracic spinal area is much less frequently injured than the lumbar and cervical spine.
The lumbar and cervical spine are prone to strain because of its weight-bearing function and involvement in moving, twisting and bending. Lumbar muscle strain is caused when muscle fibers are abnormally stretched or torn. Lumbar sprain is caused when ligaments — the tough bands of tissue that hold bones together — are unusually stretched. Both of these can result from a sudden injury or from gradual overuse.
When the lumbar spine is strained or sprained, the soft tissues become inflamed. This inflammation causes pain and may cause muscle spasms. Even though lumbar strain or sprain can be very debilitating, neither usually requires neurosurgical attention.
Causes [h5]
Certain individuals may be more vulnerable to disc problems and, as a result, may suffer herniated discs in several places along the spine. Research has shown that a predisposition for herniated discs may exist in families, with several members affected. This does not necessarily mean that disc disease is a hereditary condition but it can run in families.
Treatments [h4]
Non-surgical [h5]
Strains, sprains and even structural neural compression from disc herniations can be treated with diminished activity and even bed rest for a short period of time; usually from one to three days.
This should be as brief as possible, as prolonged bed rest can lead to a loss of muscle strength and may increase muscle stiffness, adding to pain and discomfort. Initial medical treatment is commonly comprised of nonsteroidal anti-inflammatory (NSAIDs) medication if the pain is mild to moderate. Muscle relaxants and narcotic medication can be added or substituted for cases of more severe pain symptoms.
The doctor may recommend physical therapy. The therapist will perform an in-depth evaluation, which combined with the doctor's diagnosis, will dictate a treatment specifically designed for patients with spinal pain. Therapy may include pelvic traction, gentle massage, ice and heat therapy, ultrasound, electrical muscle stimulation and stretching exercises.
Surgical [h5]
Artificial disc surgery (disc arthroplasty) [h6]
Surgical replacement of a diseased or herniated cervical or lumbar disc with an artificial disc designed to maintain spinal mobility. These usually consist of a plastic core between two metallic (usually titanium) plates that lock into the spine.
Discectomy [h6]
Surgical removal or partial removal of a herniated intervertebral disc.
Laminectomy [h6]
Surgical removal of most of the bony arch, or lamina of a vertebra for general decompression of neural elements with or without discectomy.
Laminotomy [h6]
An opening made in a lamina, to allow surgical access to relieve pressure on the neural elements such as nerve roots by removal of bone spurs and disc herniations.
Post-Surgery [h7]
The surgeon will give the patient specific instructions following surgery and usually will prescribe pain medication. Sometimes a spinal brace will be applied for weeks to months depending on the specific postsurgical needs. The surgeon will help determine when normal activities such as returning to work, driving and exercising may resume. Some patients may benefit from supervised rehabilitation or physical therapy after surgery. Such treatment will usually require a referral.
Discomfort is expected while the patient gradually returns to normal activity, but pain is a warning signal that the patient might need to slow down. In general, continued gradual improvement is the expected trend over the first three or more months following surgery. The surgeon will provide prognostic information and give an idea of how to determine what adverse post-operative trends necessitates scheduling an unplanned re-evaluation. Such adverse trends would include fever, chills, wound drainage, new weakness, sensory or pain symptoms.