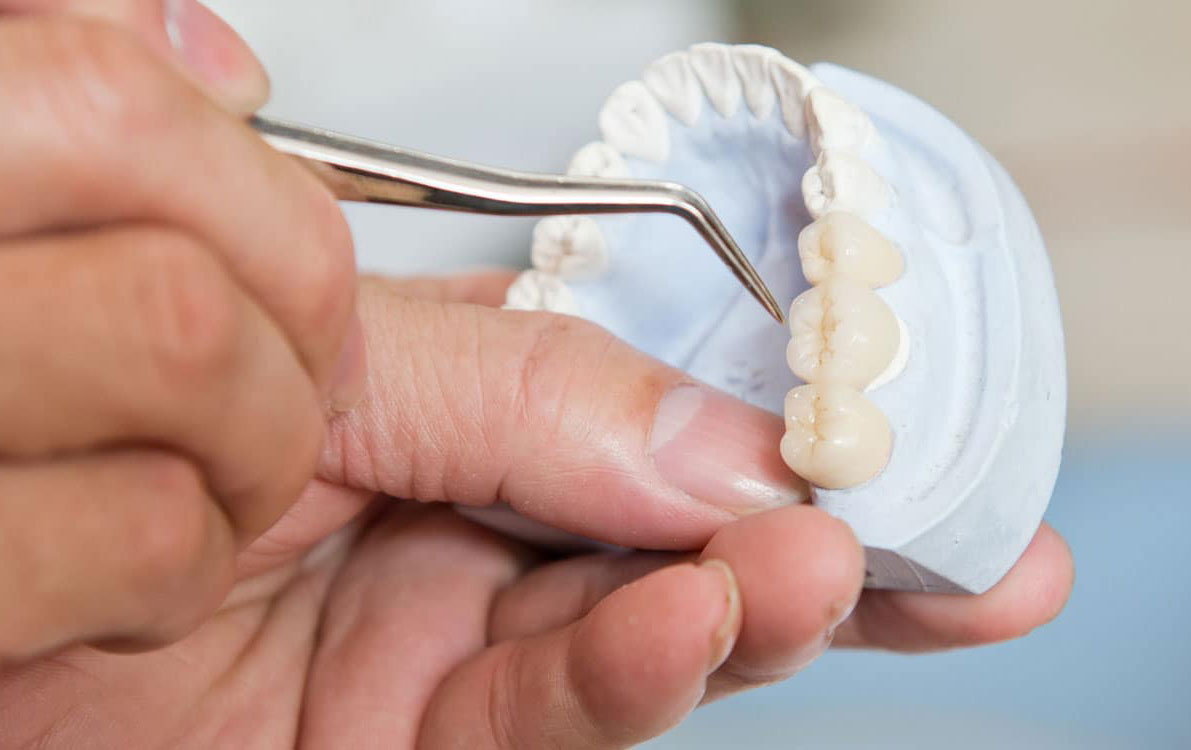 Our team of dentists is invested in restoring your mouth to full function, as well as providing a pleasing cosmetic appearance. Crowns, bridges and other restorations are a regular part of dental treatments offered at IRHTO, both to preserve and restore the health of your teeth, but also to enhance your smile. Our dentists also regularly perform dental implants to preserve function and cosmetic appeal.
Cosmetic and Function Dental Improvements
Dental crowns are teeth that are made to resemble your own tooth. Crowns are usually necessary when a root canal is performed, or some trauma happens to the tooth to make it weak. Crowns reinforce and protect the tooth and root. Your dentist will shape the existing tooth and fit you with a temporary crown. After a few weeks, you will return to have the full coverage crown put in permanently. Crowns typically last 20 or more years.
Dental bridges are made to replace missing teeth when the adjacent teeth are strong enough to support the missing tooth. Bridges come in three types: conventional fixed bridges, cantilever bridges and resin-bonded bridges.
Cast restorations are models made of your tooth, or teeth. Your dentist uses these models to make metal replacements for your teeth, which are then permanently placed inside your mouth. Many patients prefer white composite restorations, which closely resemble their natural teeth.