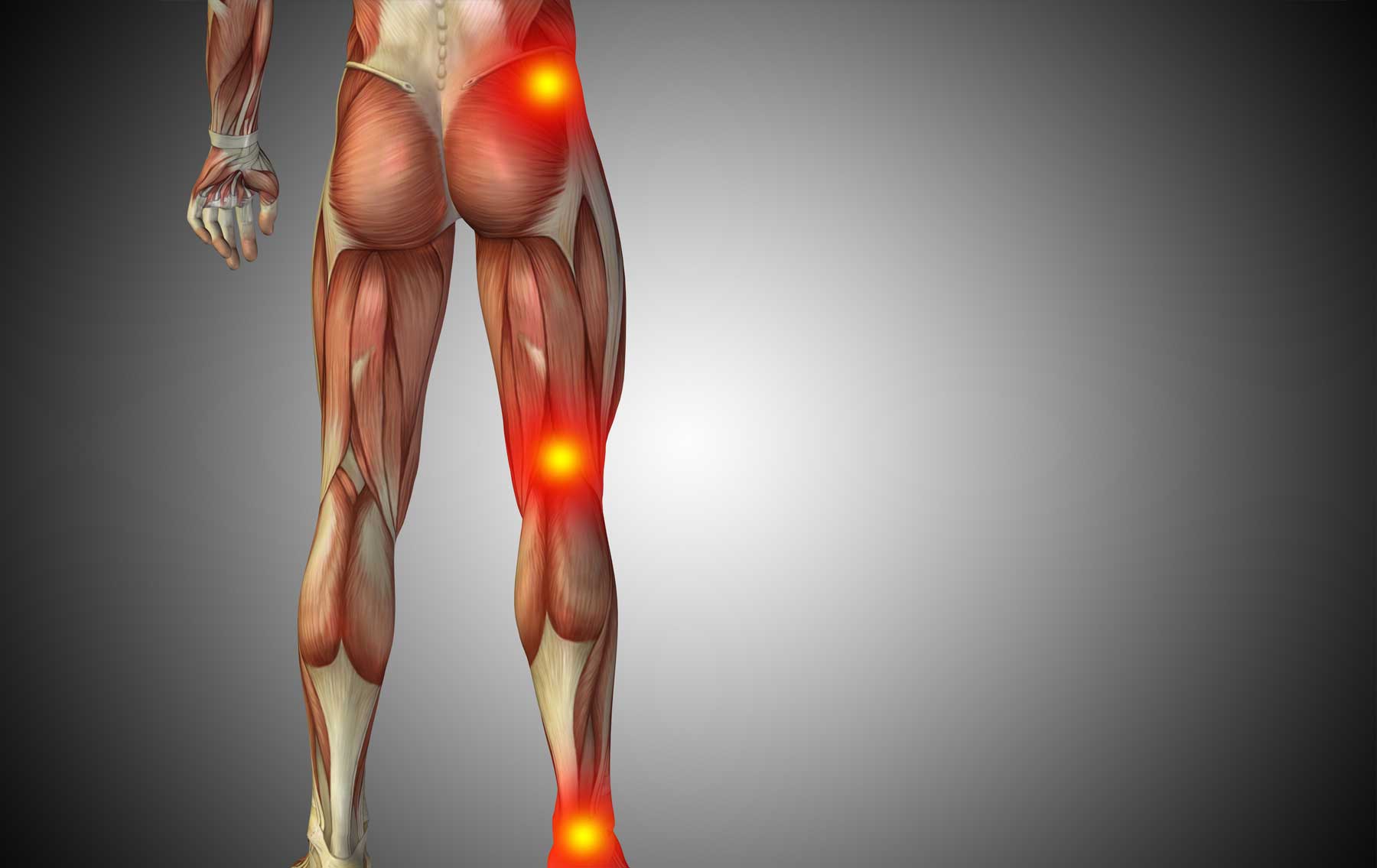 Sciatica
Sciatica, also called lumbar radiculopathy, is a pain that originates along your sciatic nerve. This nerve extends from the back of your pelvis down the back of your thigh. Your sciatic nerve is the main nerve in your leg. It is also the largest nerve in your entire body.
Risk Factors

Usually, sciatica is caused by a herniated (or bulging) disk in your spine that presses on your sciatic nerve.
Other reasons for pressure on your sciatic nerve may include:
Obesity
Poor posture
Tumor
Abscess
Blood clot
Awkward sitting position
Any nerve disorders
Health conditions such as diabetes or Lyme disease can cause symptoms of sciatica. Sometimes, the cause for your sciatica can't be identified.
Treatments

Sciatica usually heals on its own with rest and time. To help relieve the pain, treatment may include:
Nonsteroidal anti-inflammatory (NSAIDs) medicines such as ibuprofen
Heat or cold applied to the sore muscles
Movement (keeping your body in motion minimizes inflammation)
Osteopathic manipulation
Surgery (to repair your herniated disk, if the condition persists)